The Fiat Bertone x1/9 Greek Club
This site is for the Greek Fiat Bertone x1/9 owners and friends of the car in Greece.
For anyone who wants to join the Club [it's Free], please contact us at:

.
This site has many visitors from all over the world, and that's the reason why is in English Language.
ΠΑΡΑΚΑΛΟΥΝΤΑΙ ΤΑ ΜΕΛΗ / ΙΔΙΟΚΤΗΤΕΣ X1/9 ΝΑ ΜΑΣ ΕΝΗΜΕΡΩΣΟΥΝ ΑΜΕΣΑ
ΜΕ ΤΟ ΠΟΙΟ ΕΙΝΑΙ ΤΟ E-MAIL ΤΟΥΣ ΣΤΟ E-MAIL TOY SITE ΜΑΣ, ΓΙΑ ΑΜΕΣΕΣ ΕΝΗΜΕΡΩΣΕΙΣ ΚΑΙ ΕΠΙΚΟΙΝΩΝΙΑ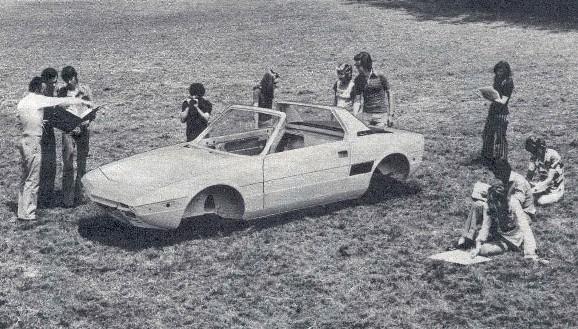 Car Design Case Study
- - Η ΕΠΟΜΕΝΗ ΣΥΝΑΝΤΗΣΗ ΘΑ ΑΝΑΚΟΙΝΩΘΕΙ ΣΥΝΤΟΜΑ - -